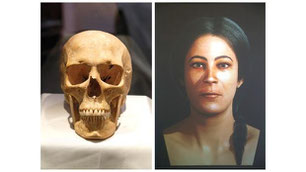 The fact that most of the neolithic sculptures found in Malta are clearly female, led to the assumption that women had a very important role in society. 
During the final phase of the Neolithic period, 22 major temples were built on Malta and another 6 temples on Gozo. The temple period lasted from about 3800 BC to 2500 BC, ie about 1,000 years. The temples were built by a people, who presumably reached the islands from Sicily from the archipelago about 8,000 to 6,000 years ago.
Read More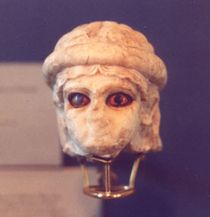 En-hedu-Ana was revered as the most important religious figure of her day.
She is the first author either gender known by name in human history, because she wrote the first texts that can be attributed to a person. 
She was the high-priestress during the reign of Sargon of Akkad (Sargon the Great). While Sargon of Akkad united Sumer and Akkad and conquered the first empire in history, Enheduanna melded the Sumerian with the Akkadian gods to create the stability the empire needed to thrive.
read here more about ......The Role of Women in Ancient Sumer 
Read More
21 Comments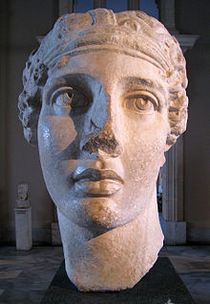 Sappho was a Greek lyric poet, born on the island of Lesbos. The Alexandrians included her in the list of nine lyric poets. The bulk of her poetry, which was well-known and greatly admired through much of antiquity, has been lost, but her immense reputation has endured through surviving fragments.
Sappho's poetry centers on passion and love for various people and both sexes. The word lesbian derives from the name of the island of her birth, Lesbos, while her name is also the origin of the word sapphic; neither word was applied to female homosexuality until the 19th century.
An epigram in the Anthologia Palatina ascribed to Plato states:
Some say the Muses are nine: how careless!
Look, there's Sappho too, from Lesbos, the tenth.
Read More
0 Comments