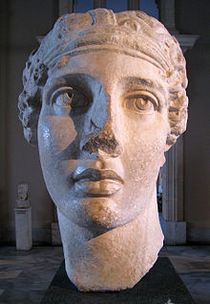 Sappho was a Greek lyric poet, born on the island of Lesbos. The Alexandrians included her in the list of nine lyric poets. The bulk of her poetry, which was well-known and greatly admired through much of antiquity, has been lost, but her immense reputation has endured through surviving fragments.
Sappho's poetry centers on passion and love for various people and both sexes. The word lesbian derives from the name of the island of her birth, Lesbos, while her name is also the origin of the word sapphic; neither word was applied to female homosexuality until the 19th century.
An epigram in the Anthologia Palatina ascribed to Plato states:
Some say the Muses are nine: how careless!
Look, there's Sappho too, from Lesbos, the tenth.
Read More
0 Comments