"Women make history" presents women from prehistory, women from Stone Age, Bronze Age, Iron Age and Classical antiquity who have contributed significantly to the history of mankind.
Posts about women of prehistory are welcome. If possible please apply this format.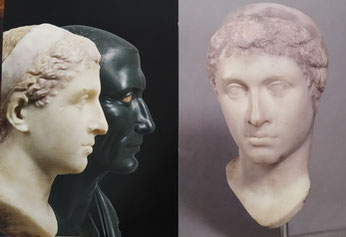 Cleopatra was the last ruler of millennia-old pharaonic Egypt.

Many stories and myths entwine about her life and her love affairs with her tragic death.

She seduced Caesar the most famous and powerful ruler of Rome and began an affair with his successor Marc Antony after Caesar's assassination. It is said that she left the stage of history with a dramatic suicide by the bite of a cobra.

 

That is how she is portrayed in the Hollywood movie? And .... What more about her?
Read More
If you would like to get informed about new Blog entries - newly presented women - then you can